"We had an AMAZING experience with Brenda as well as Cameron. A lot of ghost tours just show you the haunted spots but don't actually try and get any activity. This ghost tour you actually get to not only hear about the buildings, the history, and the haunting, but you also get to encounter it!! Brenda is able to interact with the ghosts on her equipment that she has. We also heard noises from her very own office building. I chose to do this as one of my birthday activities and it was worth it! I look forward to following them on their face book page and podcast!

"I have been hesitant to allow any paranormal group into the Griffith Homeplace. Terrell Paranormal took great care and demonstrated incredible professionalism. It did take a while to get the evidence processed but I was blown away by what they were able to capture. Real professionals!"

"The medium was fantastic! i went in to one of her group readings not knowing what to expect and I was just more than impressed with what she was able to tell me about my late mother. If you are on the fence about mediums believe me when I say Terrell Mediums are worth it! if you just have questions or are simply interested in this kind of medium, look no further.




---
Brenda Newby
Paranormal Investigator
Paranormal Author
Speaker
Course Facilitator
Mutual UFO Investigator
Medium Liason
Read More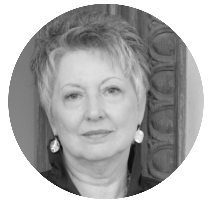 ---
Mary Jo Woodruff
Paranormal Investigator
Paranormal Author
Speaker
Course Facilitator
Medium Liason
Team Photographer
Memberships and Affiliations

We are proud to be active members with these prestigious organizations.